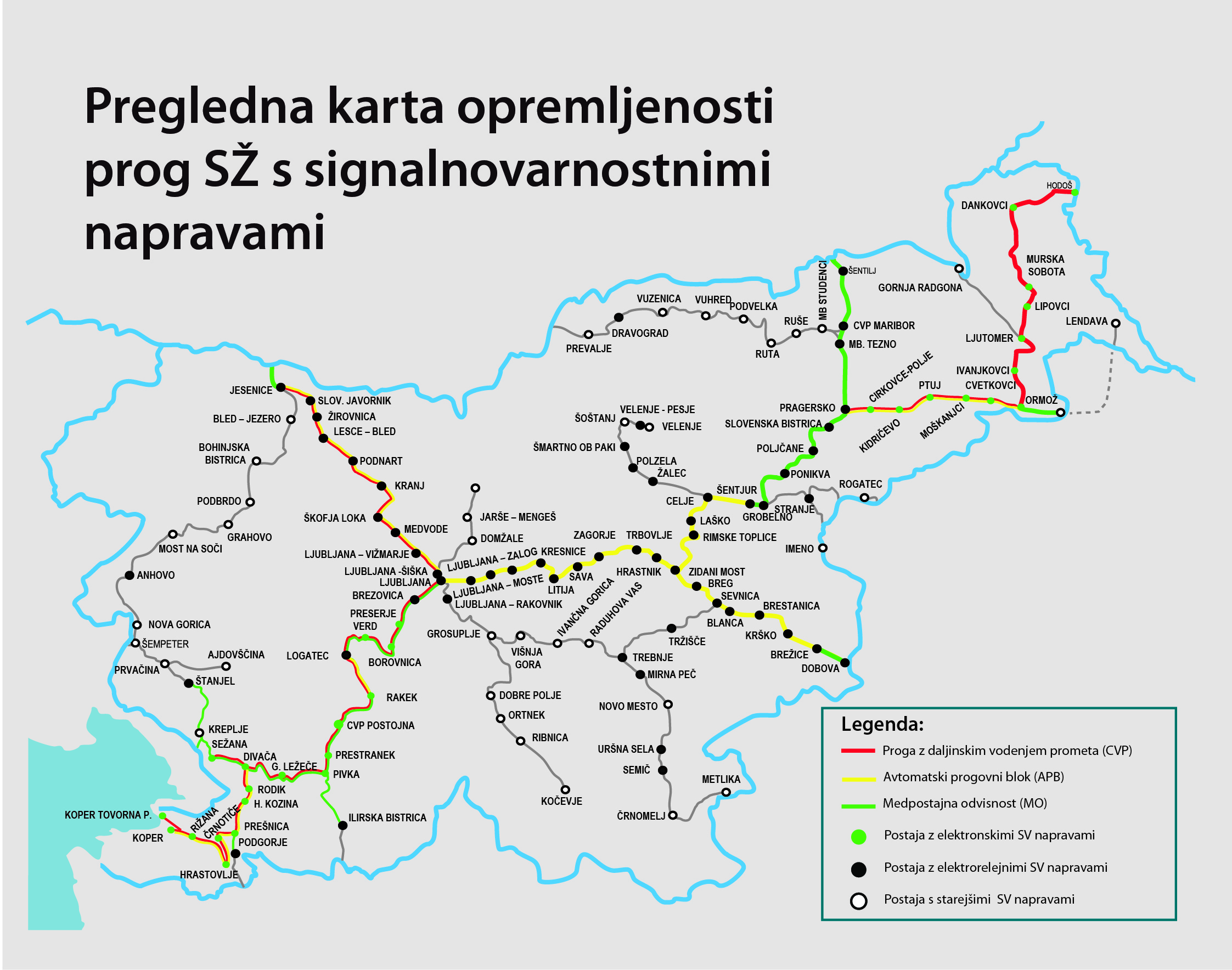 Signal safety (SS) devices are technical means with which we secure critical places (switching areas or stations, open line between stations, level crossings of railway lines with roads etc.) and thereby ensure traffic safety, and in addition they enable central and thus optimal railway traffic management in larger areas.
Signal safety devices largely relieve traffic personnel of routine procedures, and the most important thing is that the influence of the so-called "human factor", which is otherwise the most common cause of compromising safety, and in extreme cases leads to harmful events, is significantly reduced with technical means and logical operations.
Signal safety devices are, to put it simply, light or pictorial signals along the line, which are interdependent via a central device and interdependent with switches and other devices in the driving routes along which the train will travel. The signals are used as a means of communication between the train driver and the traffic staff managing the railway traffic. They are used to display signal signs for permitted or prohibited running of trains, as well as signs for running at regular or reduced speed, depending on the position and geometry of the track, the shape of the driving route (in a straight line or in a deflection), the traffic situation, etc.
Signal safety devices are described in point 2.3.10 of the Network scheme.
The European safety system for train control ETCS Level 1 is also being installed in the area of public railway infrastructure lines, which is described in point 2.3.13 of the Network scheme.
Station equipment
30
Stations with electronic SS devices
67
Station with electro relay SS devices
29
Stations with older SS devices
Level crossing equipment
12
Level crossings, secured by a mechanical device and sound and light signalling
9
Level crossings, secured by a barrier rod
349
Level crossings, marked with a St. Andrew's cross