The Mediterranean Corridor (RFC6) is one of the more important European freight corridors, which was established in 2013 and includes six EU member states. The freight corridor RFC6 connects Southwestern European countries with Eastern European countries, and establishes an important railway connection that includes all the most important ports of the Southwestern Mediterranean region in Spain (Algeciras, Almeria, Cartagena, Valencia, Tarragona, Barcelona) and France (Marseille). It continues through northern Italy, Slovenia and Croatia to the most important Adriatic ports (Venice, Trieste, Koper and Rijeka) all the way to Hungary. RFC6 is the most connecting freight corridor, as it intersects with as many as eight freight corridors (RFC1, 2, 3, 4, 5, 7, 10 and 11).
RFC6 takes place on the route Almeria–Valencia/Algeciras/Madrid–Zaragoza/Barcelona–Marseille–Lyon–Turin–Milan–Verona–Padua/Venice–Trieste/Koper–Ljubljana/Reka–Zagreb–Budapest–Zahony (Hungarian-Ukrainian border).
RFC6 comprises more than 7,000 kilometres of railway lines, 104 terminals and nine ports.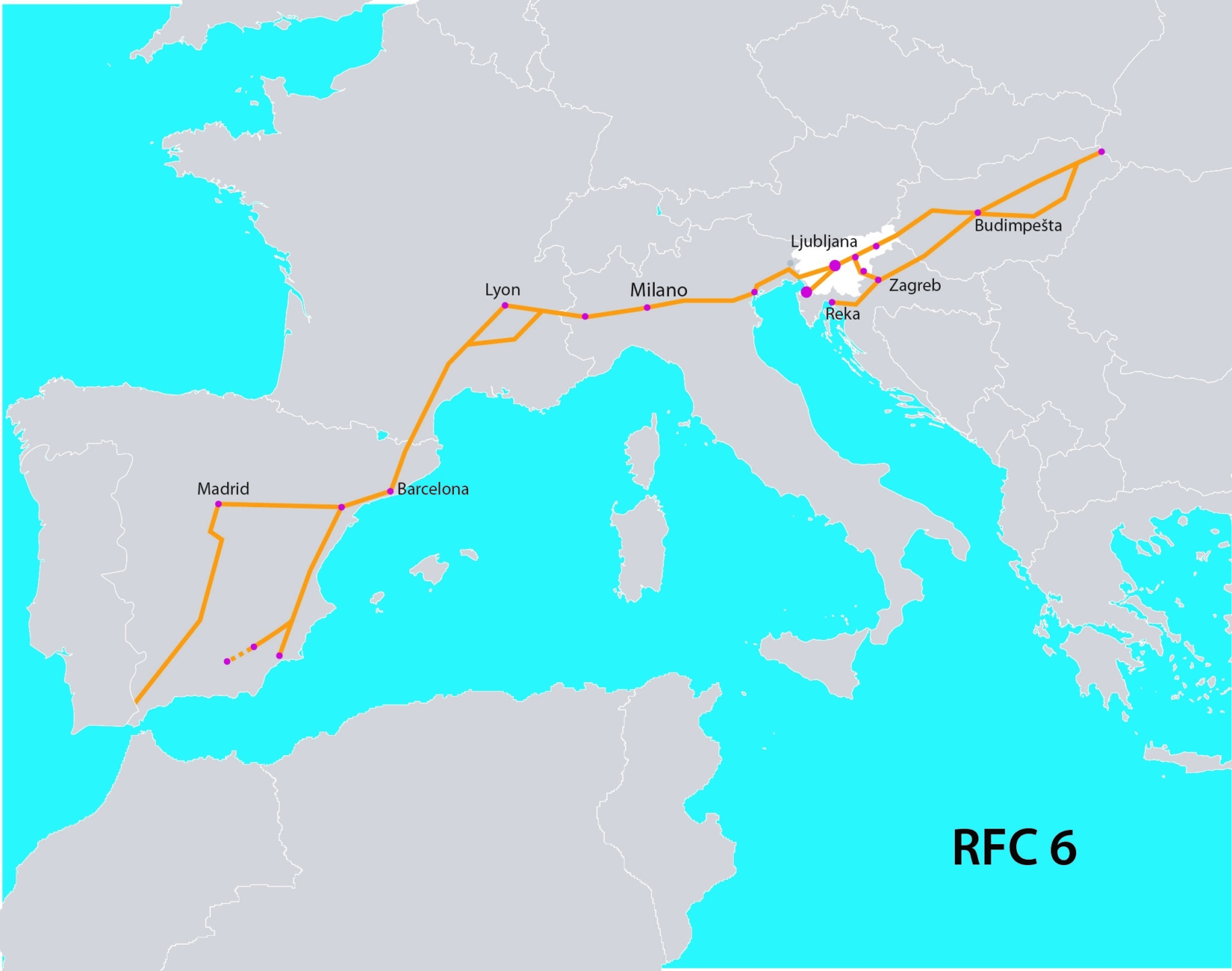 Mediterranean Corridor - RFC6