The Alps-Western Balkans Corridor (RFC10) was established on 13 January 2020 based on Commission Implementing Decision (EU) 2018/500, and it includes four EU members and the EU membership candidate Serbia. The purpose of RFC10 is to establish a high-quality rail connection between EU members and non-member Serbia, and to enable intermodal rail traffic between the EU and Turkey. The RFC10 connects Central Europe with Southeast Europe and provides the shortest rail link to the Middle East, all the way to China.
RFC10 takes place on the route Salzburg–Villach–Jesenice/Austrian-Slovenian border/Ljubljana/Slovenian-Croatian border/Zagreb/Wels/Linz–Gradec–Spielfeld/Austrian-Slovenian border/Maribor/Slovenian-Croatian border/Zagreb/Vinkovci–Tovarnik/Croatian-Serbian border/Belgrade–Niš–Dimitrovgrad/Serbian-Bulgarian border/Sofia–Svilengrad/Bulgarian-Turkish border.
RFC10 comprises 2,165km of railway lines, 21 terminals and 12 classification yards.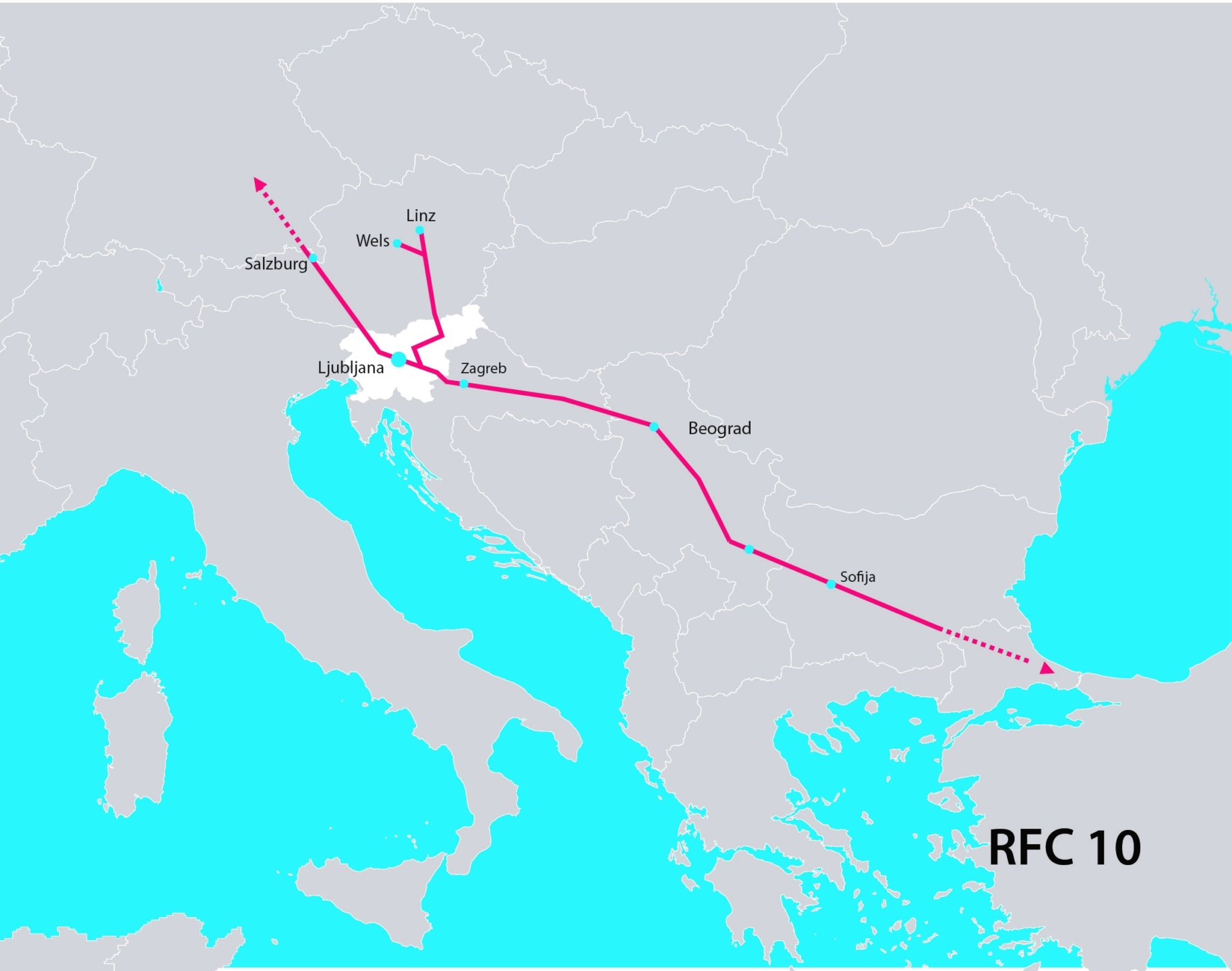 Alps-Western Balkans Corridor - RFC10