The Baltic-Adriatic Corridor (RFC5) includes six EU Member States and represents the central European north-south railway axis connecting ports in Poland (Swinoujscie, Szczecin, Gdynia and Gdansk), Italy (Trieste, Venice and Ravenna) and Slovenia (Port of Koper) with important industrial centres and land terminals in Poland, the Czech Republic, Slovakia, Austria, Italy and Slovenia (Wroclaw, Katowice, Ostrava, Žilina, Bratislava, Vienna, Graz, Maribor, Ljubljana and Bologna). RFC5 establishes a rail link that removes barriers both between industrialised Northern Europe and Southern Europe, as well as between countries that do not have a direct connection to the sea.
RFC5 takes place on the route Swinoujscie/Gdynia–Ostrava/Žilina–Bratislava/Vienna–Klagenfurt–Venice–Trieste/Bologna/Ravenna/Graz–Ljubljana–Koper/Trieste.
RFC5 comprises 4,825km of railway lines, 84 terminals and eight ports.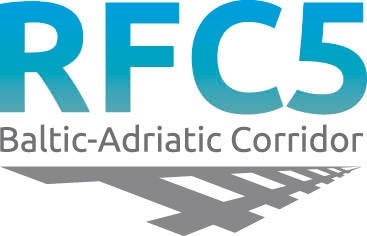 Baltic-Adriatic Corridor - RFC5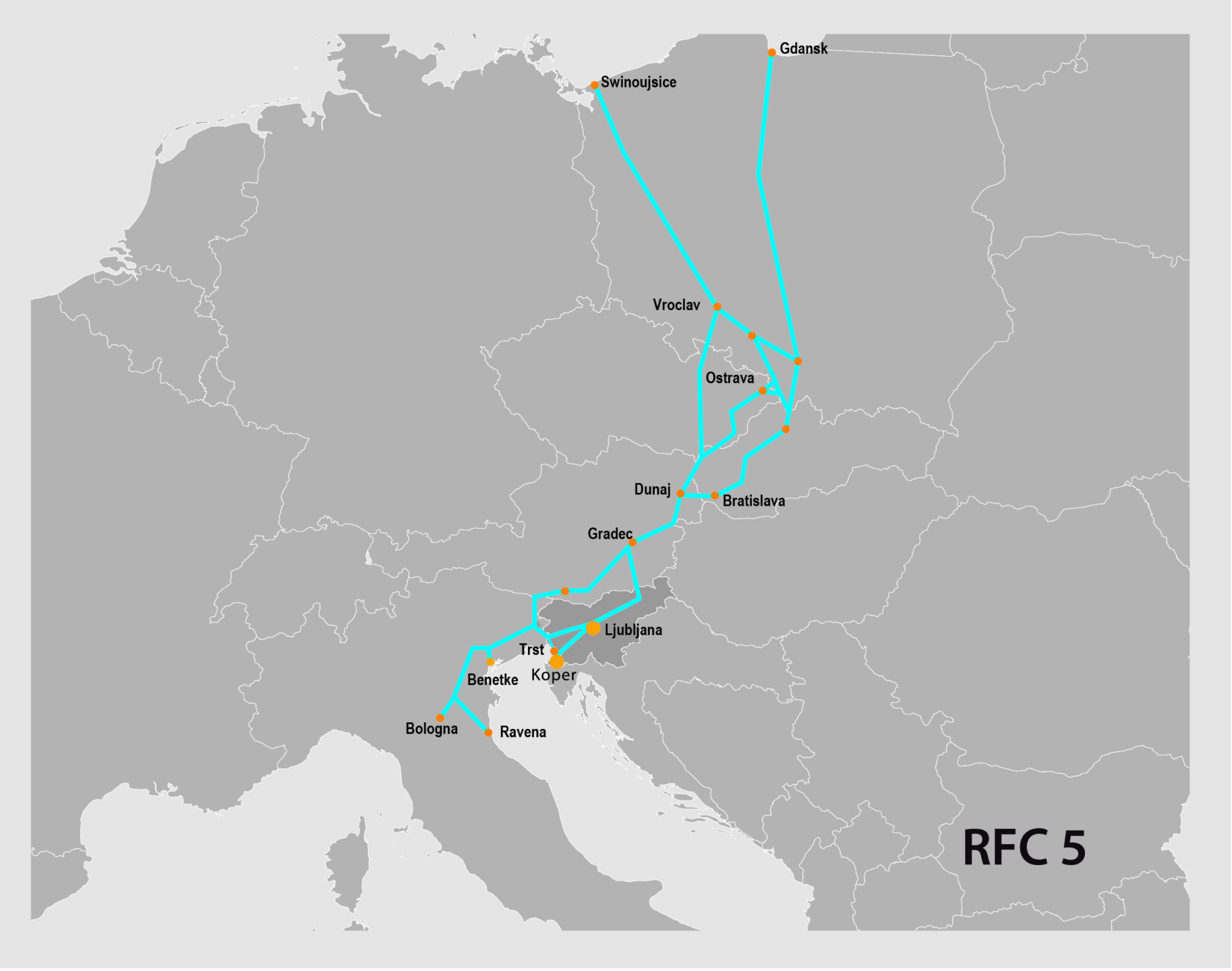 Baltic-Adriatic Corridor - RFC5