The Amber Corridor (RFC11) was established on 31 January 2019 based on Commission Implementing Decision (EU) 2017/177 and includes four EU member states. The purpose of establishing the new Amber Corridor is to connect the Eastern border of the European Union with the Adriatic Sea and to increase the market share of rail transport on this important transport axis. Along its route, RFC11 directly connects all national centres (Ljubljana, Sopron, Budapest, Bratislava, Žilina, Košice, Krakow and Warsaw) with important regional industrial areas and the port of Koper. RFC11, in addition to direct overseas integration to the participating countries of Southeast Europe via the Middle Eurasian Economic Corridor, also provides a direct rail connection to the broad-gauge Asian rail network (via Belarus to Ukraine, Russia and with the Trans-Siberian Railway all the way to China).
RFC11 takes place on the route Koper–Ljubljana/Zalaszentivan–Sopron/Csorna/(Hungarian-Serbian border)/Kelebia–Budapest/Komarom–Leopoldov/Rajka–Bratislava–Žilina–Katovice/Krakow–Warsaw/Lukov–Terespol/(Polish-Belarussian border).
RFC11 comprises more than 3,000km of railway lines, 27 terminals and one port.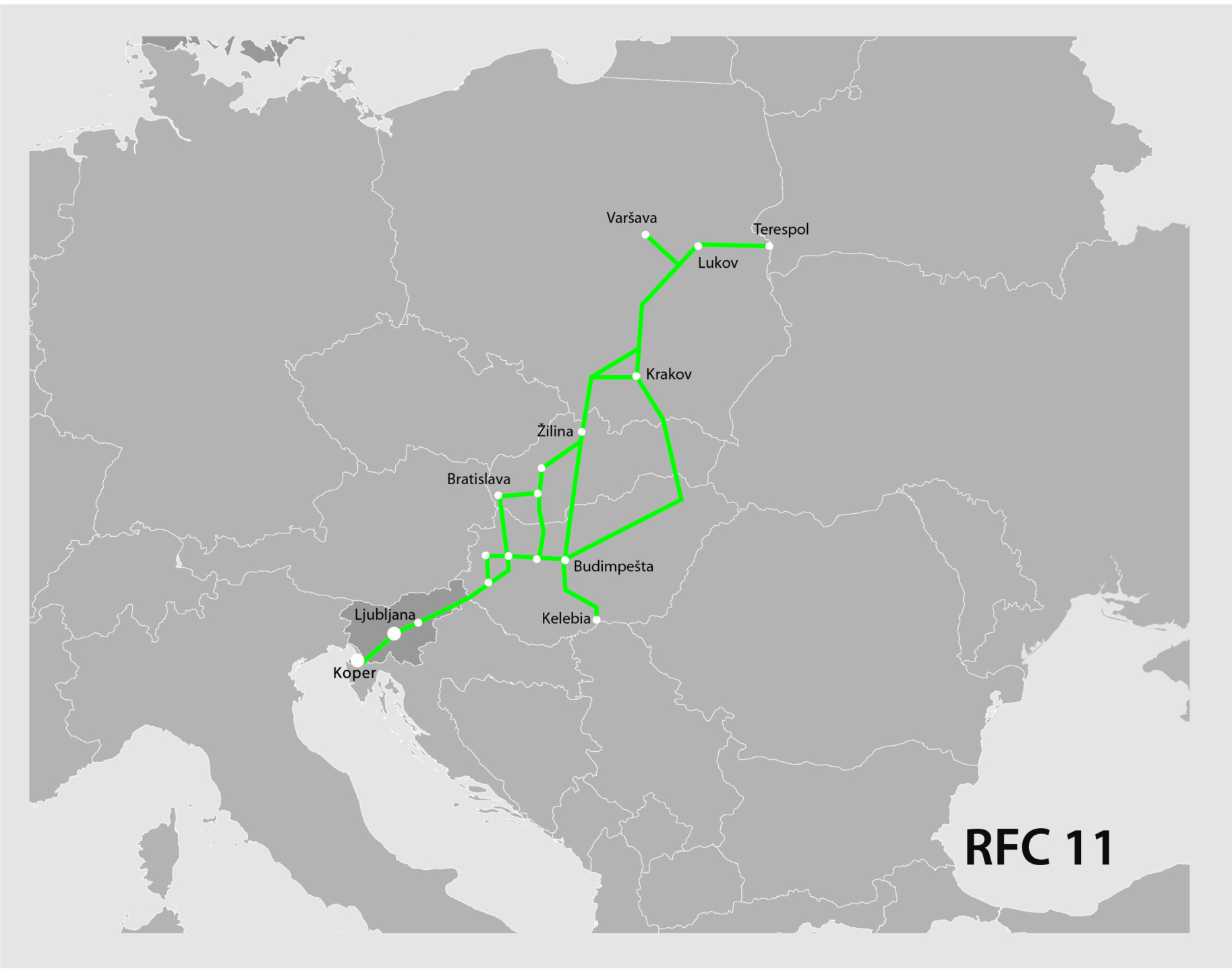 Amber Corridor - RFC11
More detailed information on RFC11 with practical information on the corridor C-OSS and guidance on technical, transport and legal procedures can be found on the home page of the Amber Rail Freight Corridor (rfc-amber.eu).